Broads Boating: What to Know When Buying A Jeanneau For The Broads
The Norfolk and Suffolk Broads consist of approximately 125 miles of lock free waterways, Inland waterways are one of the UK's boating bloodlines. With over half the population being within 10 minutes from a waterway, it is no wonder why more and more people are looking to get on-board.
Now, some of you may be thinking that a boating trip would only be suitable during the warmer months, however, the Norfolk Broads is the perfect destination whatever the weather. In the colder and rainier climates, you can moor up, pop along to a waterside pub and cosy up next to a fire while enjoying some food, or, in the summer and warmer months you can spend your time sunbathing on deck, or perhaps take a trip to some seaside resorts such as Lowestoft or Yarmouth.
Perhaps you're a keen fisher and looking to go fishing while on the Broads, well, you can always moor up somewhere and do just that, providing you hold a valid environment rod fishing licence.
If you have kids that are likely to be fishing with you, then there's a free annual junior licence for those between the ages of 12-16, while under 12s don't need a licence.
Jeanneau and the Broads:
If you're looking for the perfect boat to accompany you on your Norfolk Broads adventures, then look no further than the Jeanneau range. The Jeanneau's panoramic design, comfort and ease-of-use makes these vessels the popular choice for inland use.
However, when keeping a boat on an inland waterway, it's important to note that your boat will need to meet the standard safety requirements. These requirements are determined by a certification called a Boat Safety Certification, or BSS. This is something that would need to be renewed every four years to ensure that they comply with the regulations. If you are looking to own a new Jeanneau boat, or already own one, then the great news is that these boats don't require a BSS check.
Depending on where you're boating, the waterways you use might require navigating through bridges, click here to find out more, meaning you'll need to know of any height restrictions. For any Jeanneau boat, you can easily obtain the air-draft (height restriction) and this information is something you should know prior to purchasing to ensure that the boat meets the requirements. This information is paramount as certain bridges may restrict your access, it's also important to note any bridge opening times or tide access so that you can go through with no issues.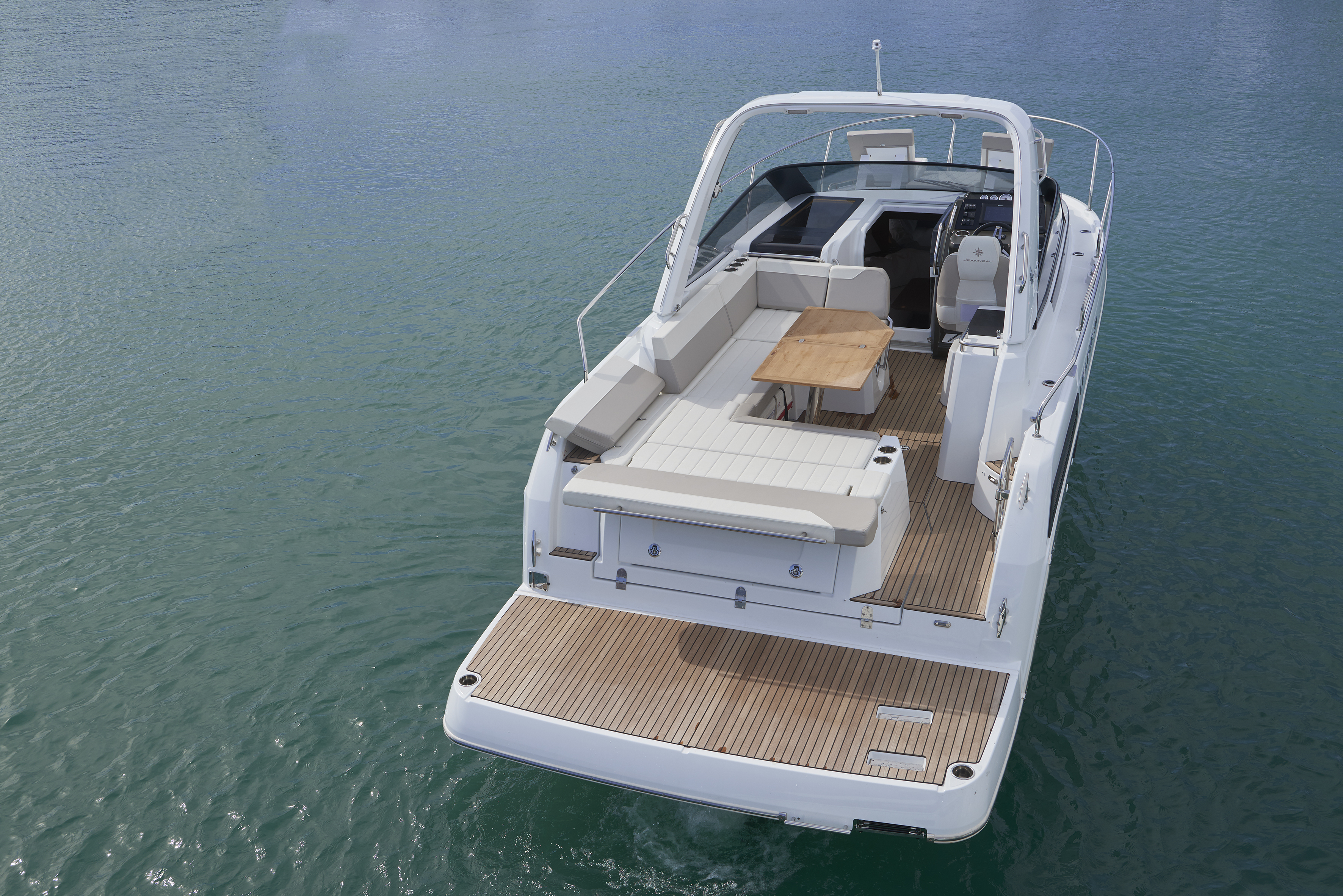 Locks:
Another aspect to consider with the Broads are locks, locks are a device used for raising and lowering boats, ships and other watercrafts between stretches of water or different levels on rivers and canal waterways, and they're one of the most iconic aspects of the waterway systems. Some will run on a schedule while other will not. Again, this information is useful to you when planning a passage, and can usually be obtained from the local waterways authority or via the lock-keepers themselves.
With this information in mind...
One of the biggest and most attractive reasons for you to enjoy the waterways of the Norfolk Broads is the tranquil, relaxed nature and abundance of wildlife in and around the water, that you, as a Jeanneau boat owner, will gain a unique vantage point by being in and around the scenery with spectacular panoramic views allowing for a perfect viewing point.
Top tip: It's good practise to ensure that you're considerate when on the waterways – that way everyone can enjoy their time out on the water. To do this, you should ensure that you follow all the laws governing speed and etiquette. There are also many courses available that can explain these further – do your research so you know what's best!
Some extra information for the Broads:
For more information on safety on the Broads, click here.
For more information on navigating the Broads, click here.