Your Guide to The Different Types of Motorboats
Now that you've realised you want to purchase your dream boat, the time is here to figure out what type of boat you'd go for, but you're unsure of what's the best option for you. It can be daunting, we know, but this blog post is here to help guide you through the different types and how they will suit your needs.
It can be easy to let your head rule your heart, so try to always keep the practicality at the forefront of your boating considerations, if fishing is your forte, then you'll be looking towards a more practical, utilised vessel rather than one with a lavish interior. Perhaps young children will be on board your boat, so their safety will be paramount – secure seating, a deep cockpit and toilet facilities are all things to be considered in this case.
Going through the purchase of a boat is rather similar to that of buying a car, there's so many to choose from, brands, types, models, engine…the list is endless, so let us break it down for you!
Trailer Boats:
Trailer boats are a good option when thinking about costs and places to store your boat as they can be stored on a trailer at your own home, therefore removing the cost of a marina berth or moorings. They're versatile and easy to maintain, giving you the freedom to explore new places every time, since you'll be storing from home, you can tow your trailer boat to where you want to go to and at that point, the possibilities are endless!
However, in this case, you must consider towing regulations and ensure that you are towing your boat safely and legally. In the EU, brakes are not required on fully loaded trailers below 750kg and where the weight of the vehicle is at least twice the weight of the tow. From October 2012, all trailers used within the EU must have side as well as tail lights, requiring the car to be wired up with a 13-pin plug rather than the old 7-pin system. Some countries also restrict the driving age to those over 21 and you may be required to pass an additional driving test – it's best to research so you know what to expect!
Top tip:Before purchasing any boat, check that your vehicle meets the legal restrictions to tow the boat and its trailer – your car handbook should list the maximum safe towing weight.
Second-hand Boats:
Opting for a second-hand boat can also be a cost-effective way of entering the world of boating, and the perfect option for a first-time boat owner.
Similarly to a used car, the depreciation of a boat will have already occurred, while they can still be expensive, they are cheaper than new boats and can help when it comes to looking at your budget!
However, always be wary before purchasing and check for any general wear and tear, check all components and ensure you are happy before making that all-important decision.
When buying a new or used boat, providing that you buy well, that the boat is in good order for its age and you then take good care of the boat, you should not be concerned about its depreciation.
As mentioned previously, a used boat is a really great option if you're looking to buy your first boat and allows you to perhaps buy a better boat at a cheaper price.
Ski Boat/Wake Boat:
You and your family/friends may be looking to find a boat that suits your outgoing, sporty nature, whether you're a skier, a wake-boarder, both or just love all water sports, it's important to consider the best type of boat to suit your sporty needs!
Within the last few years, the industry has seen even more change with the increase in the popularity of wake boarding. The popularity increase of the sport has seen an increase in wake boarding/wake surfing boats, with an increase of wake- and wave-enhancing devices to draw in customers. The wake boat industry is more competitive and innovative than ever.
A new technology was even created for the sport, which was similar to a stern drive with the propellers in the front. While that may sound kind of weird, and it is, it also allows for a sterndrive boat to perform well for wakeboarding and wake surfing—which opened the market to more manufacturers, which is better for customers.
In today's market, there are dedicated models for skiing, for wakeboarding, for wake surfing, and "crossover" models that are geared to be able to do all three.
Skiing:
Requires flattest and smoothest wake possible
The fewer people on board the boat, the better
Wake boarding:
Requires big wakes/waves to perform more moves and to gain air time (a more extreme sport to water skiing)
The more on board the boat, the better
Boat Brands suited to these needs:
Rigid Bottom Inflatable:
The Rigid Bottom Inflatable, otherwise known as a 'RIB' is an all-weather, light-weight, high-performance inflatable boat.
Some RIBs have a long and narrow, deep V-shaped hulls designed for very high performance. Others have wider hulls with a shallower V-shape at the bow, flattening out at the stern, which provide a more comfortable ride.
RIBs can be used for:
Commercial workboats
Rescue boats
Military, Police & Patrol boats
Leisure & family boats
These boats are incredibly versatile and offer lots of fun for their users, however, they're now more powerful than ever – so it's best to be careful and look into options such as the RYA level 2 powerboat course.
Fishing Boats:
Perhaps fishing is your hobby and you're looking to find that all important practical vessel to enjoy all your fishing adventures.
Fishing boats come in all different sizes and are used on both salt and freshwater bodies. The immediate qualities of these boats include stability, strength, and durability to survive the fishing ventures across various kinds of waterways.
Fishing boats can be both manned and un-manned types and all-purpose fishing boats generally include features such as a front bow, rod lockers, a trolling motor system, an outboard power and live wells.
Boats used for fishing on the sea will be taller in size and stronger-built to withstand saltwater and harsher conditions, while larger fishing vessels will be required for deep sea fishing, and smaller for fresh water fishing.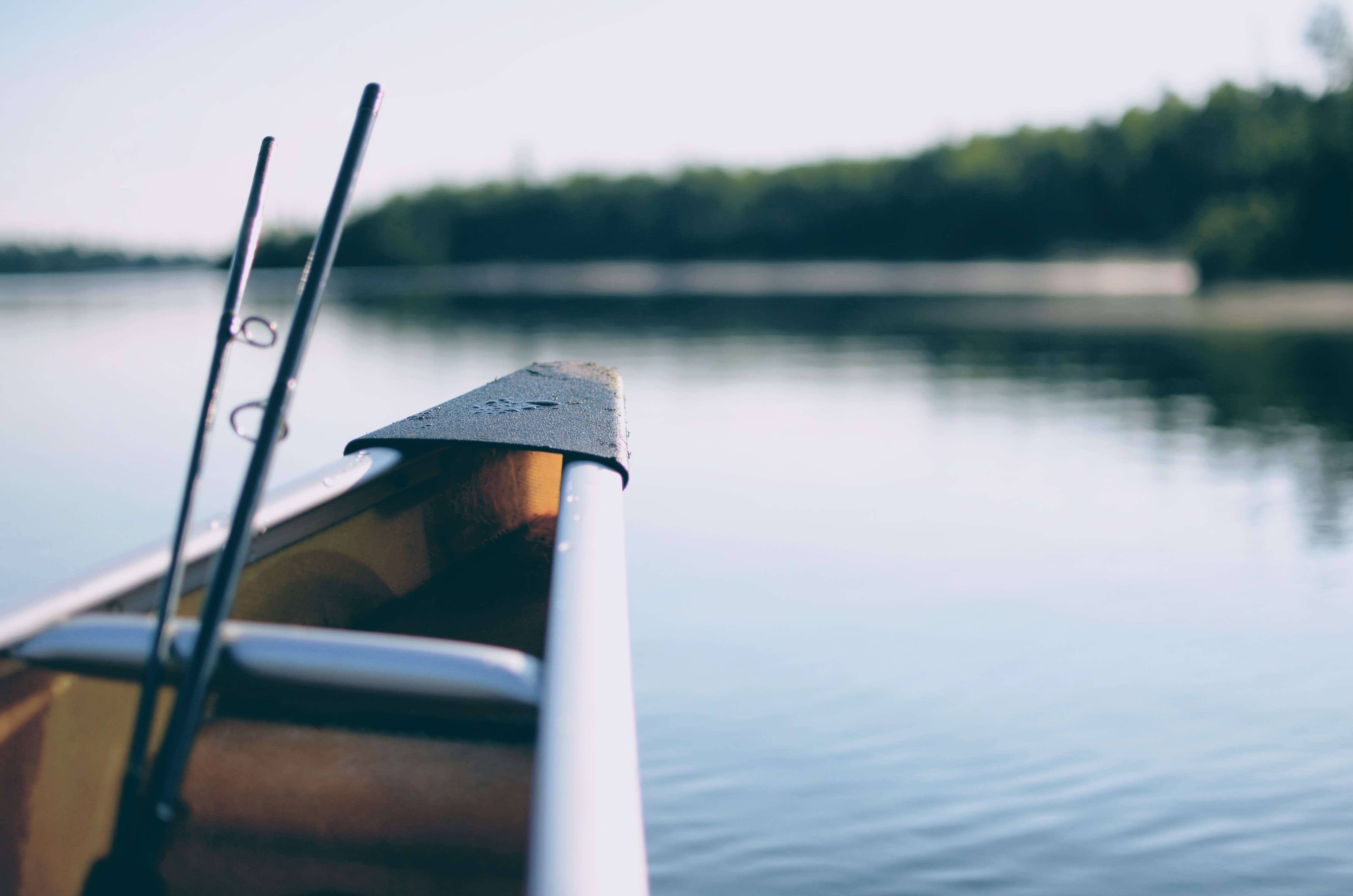 Different types of fishing vessels:
Commercial fishing vessels: These are vessels used for industrial fishing and used for catching large quantities of sea food for many countries around the world for commercial profit, and probably not what you're looking for unless you run a sea food supply company!
Artisanal fishing vessels: Also known as traditional or subsistence fishing boats are various small-scale, low-technology fishing boats which are owned by individuals; these boats are the major competition to commercial fishing boats as they decrease the income of commercial boats by supplying seafood in the local regions.
Recreational fishing vessels: Vessels which are not dedicated to fishing alone; rather for fun and amusement. The size of these vessels can range from small to large.
If you're looking for a fishing boat to accompany your hobby of fishing, then a recreational type vessel will be the route for you to go down!
Examples of recreational fishing boats:
Jeanneau Merry Fisher Range
Orkney Vanguard 190
Centre Console Boats:
Centre Console boats are single decked, open hull boats with the helm at the centre of the vessel, while they're quite small, some do have cabins with small berths for sleeping.These boats occupy a large amount of the small-boat market as they can bring a lot of utility for their users.
They're generally excellent in performance as they can withstand rough weather/water, they can range from fuel-efficient (single-engine, minimal transom deadrise) to ocean-aggressive (double or triple outboards, lots of deadrise). You can load them with coolers and fishing gear, skis or tow-tubes — or keep them open and simple. And they're built by a range of well-established, high-quality manufacturers!
You can buy centre-console boats that are big enough that it has room for amenities, such as;bunks, a mini-galley, and even air-conditioning. But a "standard" centre console from around 20 to 30 feet long, is an open boat with some weather protection for people clustered near the console behind the windshield and under the Bimini top. Many centre-consoles will have a small head compartment and wet locker inside the console itself, and some minimal seating – behind the console, on top of cooler lids, and often in the bow.
Centre Console Boats are ideal for the keen fisher!
Centre Console Manufacturers:
Boston Whaler
Carolina Skiff
Century Boats
Everglades Boats
Grady-White Boats
Hydra-Sports
Pursuit Boats
Regulator
Trophy
World Cat
Bow Rider:
Bow Rider boats are small speedboats with a seating area at the bow of the boat. They're small and trailer-able while also well equipped with a swim platform, a sunbed over the engine compartment and are powerful enough to double up as a Ski boat.
Perhaps the perfect little boat for your weekend family adventures!
Manufacturer examples:
Chaparral
Glastron
Seafox
Walk Around:
A little similar to Bow Riders, walk around boats are trailer-able weekender boats but with a live on-board cabin, toilet compartment and foredeck with safety railing around it.
Perhaps these would be suited to you if you're looking to spend weekends or more time on your boat than just a day trip – having the ability to stay on board your own boat and go on adventures whenever you want!
Manufacturer examples:
Jeanneau
Beneteau
Boston Whaler
Edgewater
Fletcher
Glastron
Persuit
Robelo
Seafox
Canal or Narrow Boat:
Narrow boats are unique to the British canals but can also be found on other European waterways. The designs of the boats are based on the original working barges from the 18thCentury and many are highly decorated to recall that era.
The boats themselves have been built so that they can easily fit through the locks and narrow water ways, and the boats are usually built to order.
Canal and Narrow boats are becoming increasingly popular for both holiday goers and for those that wish to live on a house boat, they're an attractive way of living for those that enjoy being on the water and being in the outdoors, providing freedom to live and travel around the few thousand miles of waterways in the UK.
River Cruiser:
River Cruisers are popular amongst Europe's inland waterways, comprising of fold-down screens, sliding coachroofs and consist of a flat-bottomed or shallow V-shaped hull. This design allows for maximum stability while the interior is designed to maximise living space and value for money.
Did you know: River cruisers are popular on the Norfolk Broads.
Manufacturer examples:
Alpha Craft
Aquafibre
Shetland Boats
Viking Seamaster
Sports Cruiser:
Sports Cruisers are essentially the dream boat if you're looking to soak up that Mediterranean sun! They provide lavish living quarters below deck and are available in various lengths varying from 38-80ft.
While offering top performance on the water, these boats are made to impress with features such as queen-sized beds, lounge areas with a galley and separate bathroom all laid out to provide maximum comfort during those overnight stays.
Manufacturer examples:
Jeanneau
Bavaria
Beneteau
Fairline
Magnum
Princess
Riva
Sealine
Sunseeker
Flybridge Cruiser:
Flybridge Cruisers offer a more sheltered ride than that of Sports Cruisers and tend to be more popular in the slightly colder climates. If conditions turn bad, then dual controls mirror the flybridge in the safe dry confines to the bridge saloon, one deck below.
The Flybridge often doubles up as an al fresco wet bar and barbecue area, with large saloons that open onto sheltered stern cockpits. Below deck, there's once again lavish living conditions with ensuite cabins and comfortable living areas.
Manufacturer examples:
Jeanneau
Bavaria
Bertram
Beneteau
Fairline
Ferretti
Princess
Riva
Sealine
Storebro
Sunseeker
So many choices…
As you can tell from this blog post alone, there are plenty of options when it comes to purchasing a motorboat, and just like any big purchase, it's best to do your research so that you know what you're getting yourself into before actually committing!
Looking at, and knowing, what type of boat is suited to you and your needs is probably the best place to start, then you can base your more in-depth research around the type of boat you want and those needs that you have.